About Us
We are a world-class Shopping and Recreational Center.
Our Services includes:
Our Restaurant offers you a unique ambience that wet your appetite to enjoy sumptous meals prepared to taste and displayed for your asking we offer take away, home and office delivery service.
Our bread is one in town.
You can order for your wedding, birthday, anniversary cakes within 24hours.
Boutique
Looking good is good business
Upgrade your wardrobe at our well-stocked boutique at highly affordable rates.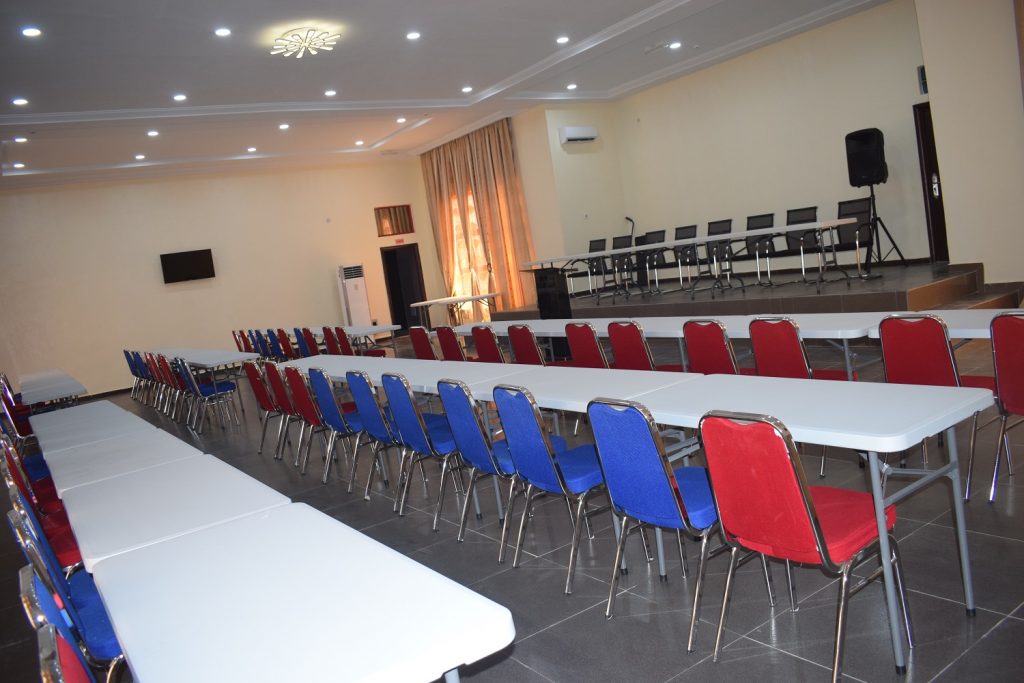 Event Hall
Our Hall of fame is excellent in hosting between 60-100 participants depending on the desired set up.
fully powered with public address system, projector, and flip chart stand.
We also host you to a cinema and live comedy every weekend with the latest premiered movie and stand up comedians.
Children Play Ground
All study and no play makes a child a dull brain.
Our Children's playground is well equipped with modern play equipment including a swimming pool to provide recreational services for children, thereby improving their academic performance.
GYM
Enjoy the benefits of bodily exercise and keep fit with our wide range of equipment.
Our instructors are always at hand to give you a deserving treat that would make your gym experience fun-filled.
Superstore
Check out our superstore, Stocked to satisfy your long list of household needs within the limits of your budget with quality assured.
Shawarma Inn
Cool off at our shawarma Inn and have a bite off our tasty shawarma, Burger, Hot dog, Pizza, Pop Corn and enjoy assorted fresh fruits juice, Ice cream.
Also available is point and kill, assorted pepper soups, chicken & Chips, peppered gizzard, chicken wings, Isi-ewu, with a variety of wine to go with.